For as long as anyone in IT can remember, most organizations have paid little more than lip service to data governance. No one would argue that data stewardship wasn't important; it's just that, for a variety of reasons, nobody really wants to do it.
But with the rise of big data in the cloud and the proliferation of SaaS applications in general, internal IT organizations can no longer afford to ignore cloud-related data governance.
"They're being forced into it," Judith Hurwitz, president and CEO of the IT consulting firm Hurwitz & Associates, told us. "Whether it's inside or out of the enterprise, they are now being held accountable for it."
Whether it is being done in a proactive or reactive way, organizations such as International Speedway Corp. are implementing the processes needed to vet cloud services as a function of overall vendor management efforts.
The good news is that some clarity regarding the division of responsibilities within the organization is finally starting to emerge. Business units are clearly responsible for the data in the SaaS application environment. But Roman Stanek, CEO of GoodData, which deliver business-intelligence-as-a-service, told us that IT people are looking at how that data is actually accessed and governed.
"Business are now dealing with a massive amount of bits and bytes from internal and external sources," he said. "They're starting to move the governance of that data back to IT in order to harmonize all the data." That includes managing all the impedance mismatches that occur when invoking application programming interfaces across multiple SaaS applications.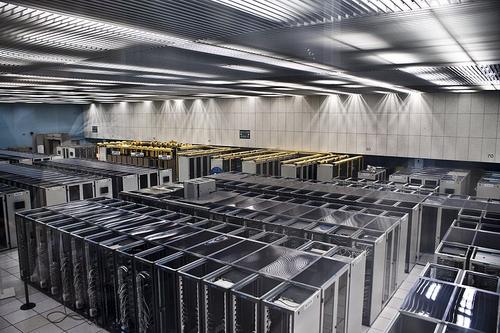 What's not clear is how that will be accomplished. A number of organizations already have data governance tools running on the premises. At the same time, IT governance applications are moving to the cloud or being managed remotely by a third party via the cloud.
Hewlett-Packard just released a set of data governance services based on its HP Autonomy software that can be delivered via the cloud, on premises, or as a managed service. Robert Youngjohns, general manager for HP Autonomy, told us that, as a rule, HP isn't trying to force organizations down one governance path or another. HP will leave it up to each organization to determine whether the focal point of its governance strategy should be on premises, in the cloud, or in a managed service delivered by HP.
However, with more data than ever being managed, it's clear that a much larger percentage of that data will wind up in the cloud. And unless an organization has some compelling regulatory requirement that limits its deployment options, it's also increasingly looking like governance will be easier to deploy and manage via cloud. The only challenge, of course, will be making sure all the SaaS applications being used have APIs that are open enough to allow that to happen.